Sausage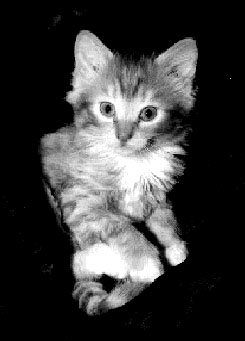 Sausage is not actually a cat. She is a pig. She was very young in the picture, so she still looked like a cat. That was before she grew into the little porker we all know and love today.
Sausage now lives with Tea.

Back to The Cats o' the Ranch
Back to The Ranch.